Unfortunately - from a keeping it simple perspective - due to the addition of the electrical elements, HERMS PID and HLT temperature controller, combined with the fact that the house's electrical wiring does not include RCD's (Safety Switches) - I've had to add a number of electrical components to the build process.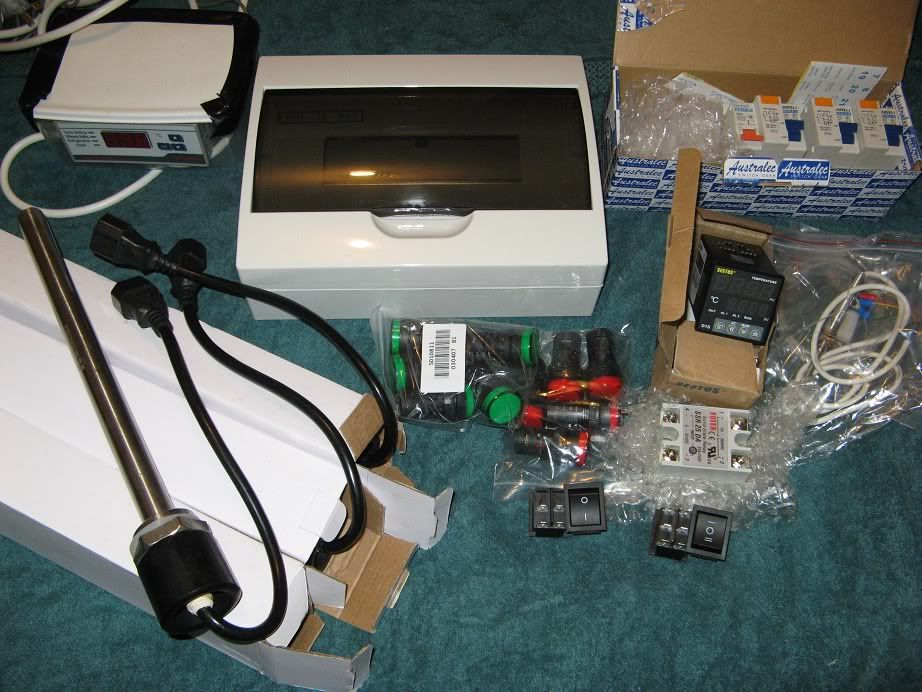 The various electrical bits are as follows:
1x 2200W Electrical heating element for the HLT.
1x 'Fridgemate' temperature controller to control temperature in the HLT.
2x 2200W Electrical heating element for the Kettle.
1x 2000W 'kettle' type heating element (yet to be sourced) for the HERMS.
1x PID to control HERMS/mash tempeature
1x SSR between the HERMS element and controller
Other bits for the electrical control box include:
2x 20A RCD/MCB
2x DPST switches
2x DPDT switches
8x 240V LED control lights
Various wires, cables, cable joiners, cable glands not shown in the photo and a control box.
Except the elements, which were purchased directly from the Australian distributor, most other electrical items were sourced from Ebay. Interestingly purchasing 3x RCD, the 60A switch and the control box was cheaper than buying just 2x RCD's.
Just like the brewery planning diagrams, I've made a few rough sketches of how things will work inside the electrical control box.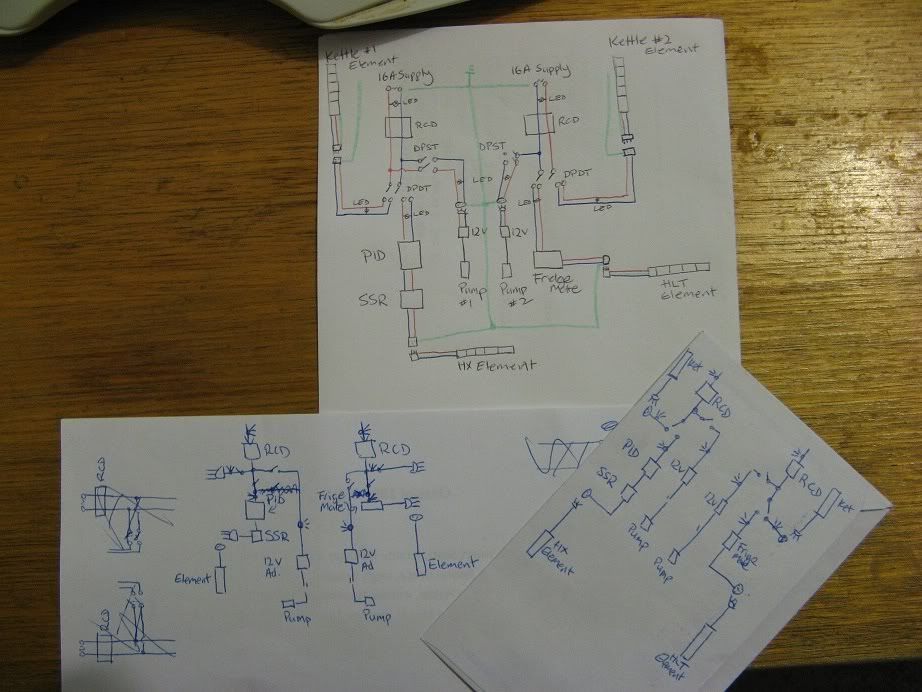 The most recent circuit diagram looks like this: