Although it was night-time when I took the photo, this is the same little red brick building that I took a photo of
last August
.
Biero Bar is relocating but the address at 525 Little Lonsdale Street,Melbourne remains a craft beer venue now called
Dejavu
. The interior, beer list and most everything seems the same - except the name - they've even kept the Wednesday $6 pints.
When I visited, there was a decent range of beers on-tap ranging from the hoppy through to some dark winter beer: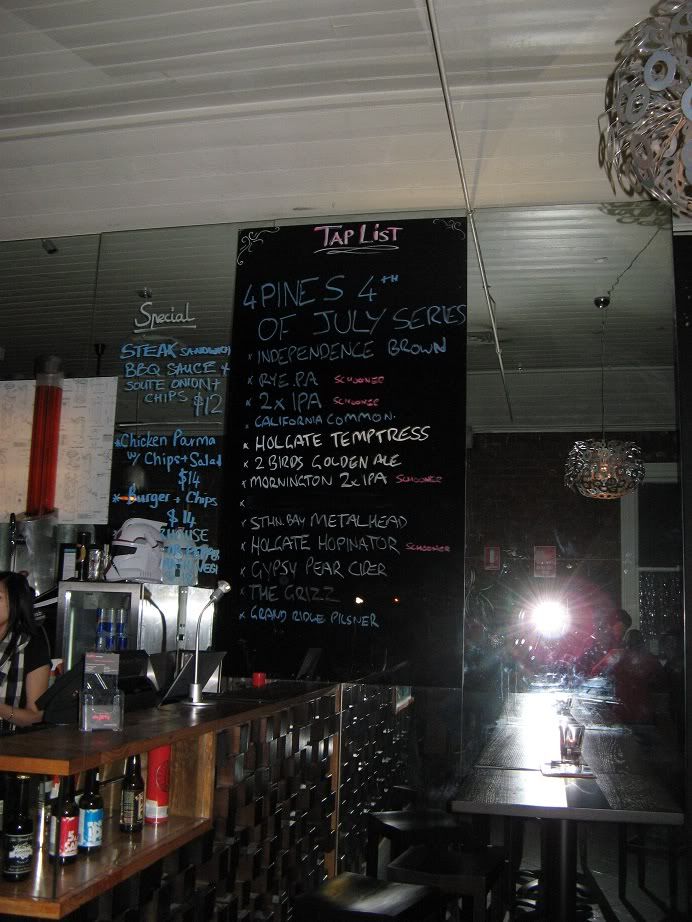 We had dinner just around the corner from Dejavu at a
Shinssi Hwaro Korean BBQ
restaurant. It seems that cook-at-your-table Korean BBQ is a popular thing just now, because there were 3 similar restaurants all virtually in the same tiny alleyway.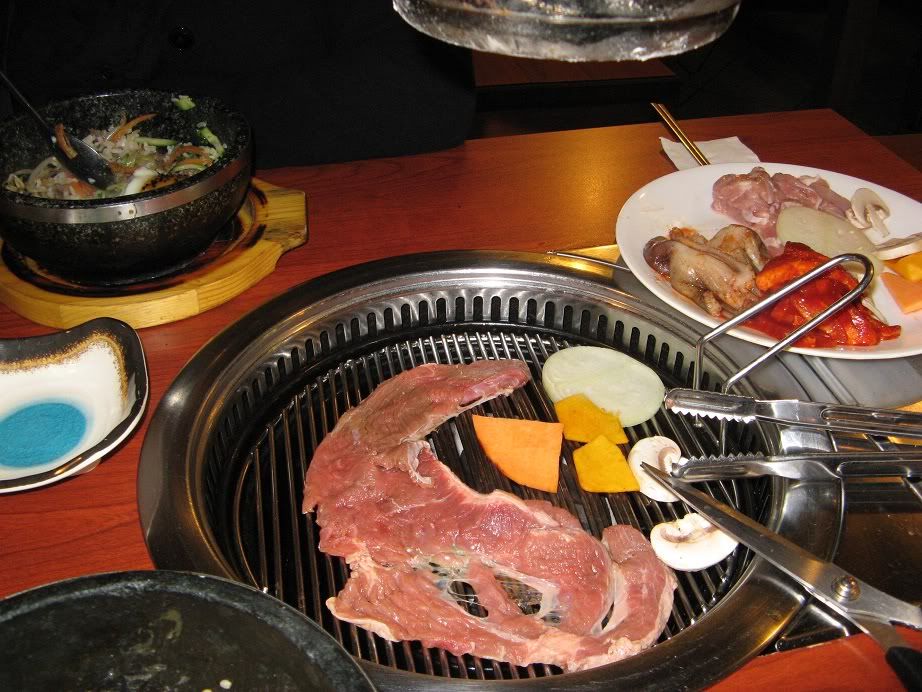 The food was fine, but it's probably more about the unique dining experience than anything else. Unfortunately after getting stuck in peak-hour traffic for almost 3 hours the dining experience was less enjoyable than similar places we have visited in the past - perhaps simply because we've been there and done that before.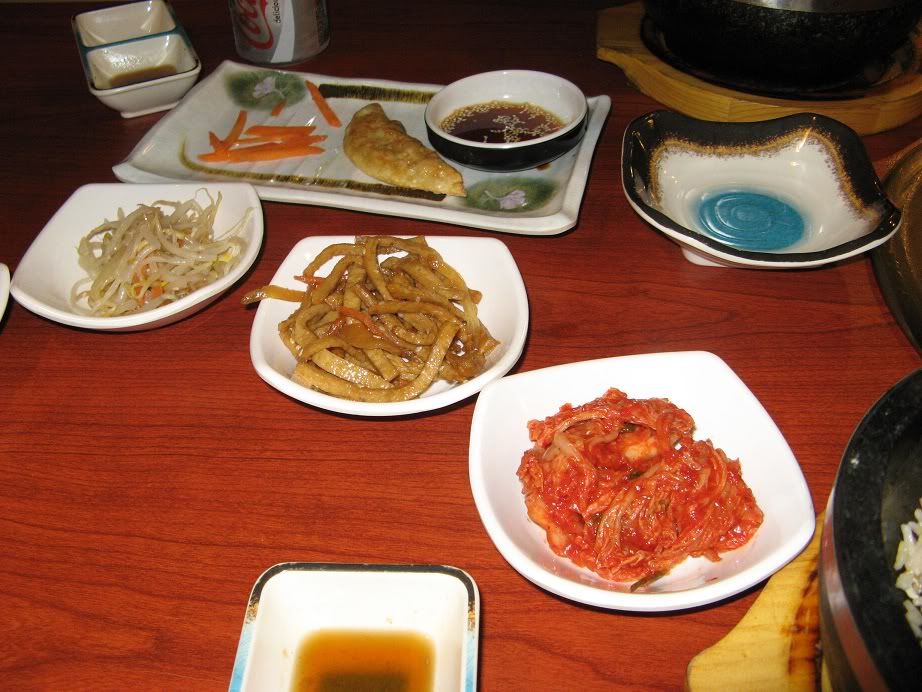 Sitting on bare wooden benches in a draughty, charcoal and char-grilled-meat smoke filled room, getting hot from the charcoal pot on the table, and with clothes stinking of the various smells, I concluded that in the future if I want to cook my charcoal BBQ'd food, I'd rather do it at home, outside in the Webber or Ugly Drum Smoker while I'm happy and comfortable inside with a beer when I don't need to turn the food every few seconds. Nothing against the restaurant, the food really was good, the stone-bowl rice, spicy pork and Kimchi especially nice, but I think I'm over the 'experience' or at least if I have to put up with DIY cooking and charcoal smoke then I want something big and meaty as my reward. Like these Webber BBQ/smoked beef ribs I cooked a few weeks ago: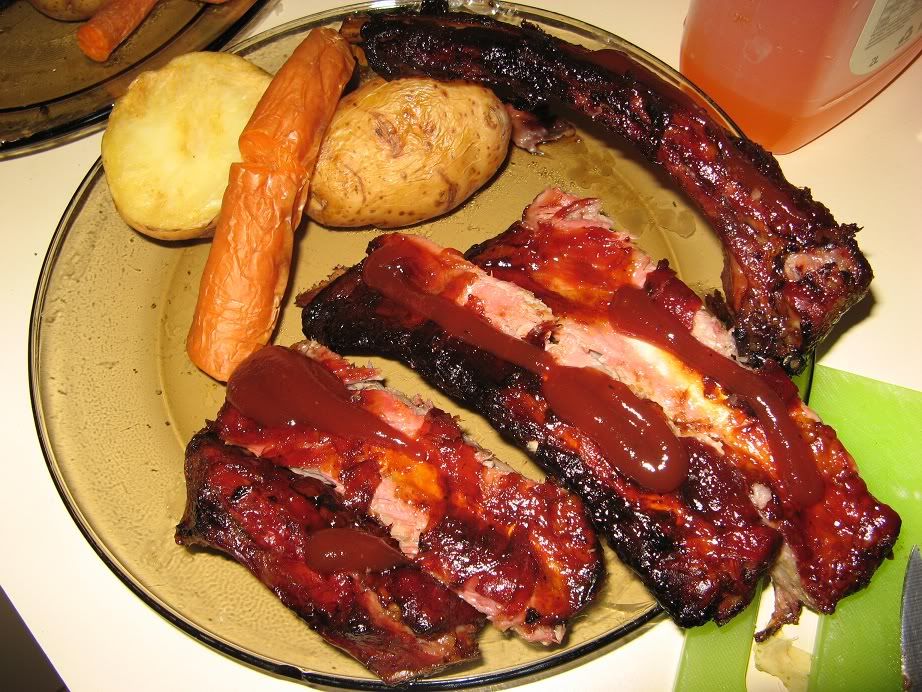 While sitting in traffic for almost 3 hours was frustrating, the main reason was that I had to visit the Royal Melbourne Showgrounds to pickup my AIBA stewards reward beer stash. Stewards at the AIBA are provided with a random mixed case of beer for each day they steward, and since the awards were judged and announced some time ago, I was the last person to pickup their beer:
I am being a little more selective about the beer I drink now days, and after a visit to hospital and running tests for a couple of months, I'm also trying not to over-do it. So after sorting through the random selection of beer I was happy to find that I should enjoy drinking about 3/4 of it (main-stream lagers can go to someone else as some of the other beer in the selection) and that there should be some outstanding beers in the mix.
Talking about good beer, after our Korean BBQ dinner, we did stop at Dejavu, but unfortunately my other half was not feeling so well so only had time for 1 beer. A lovely hopping 2xIPA from
Mornington Peninsula Brewery
: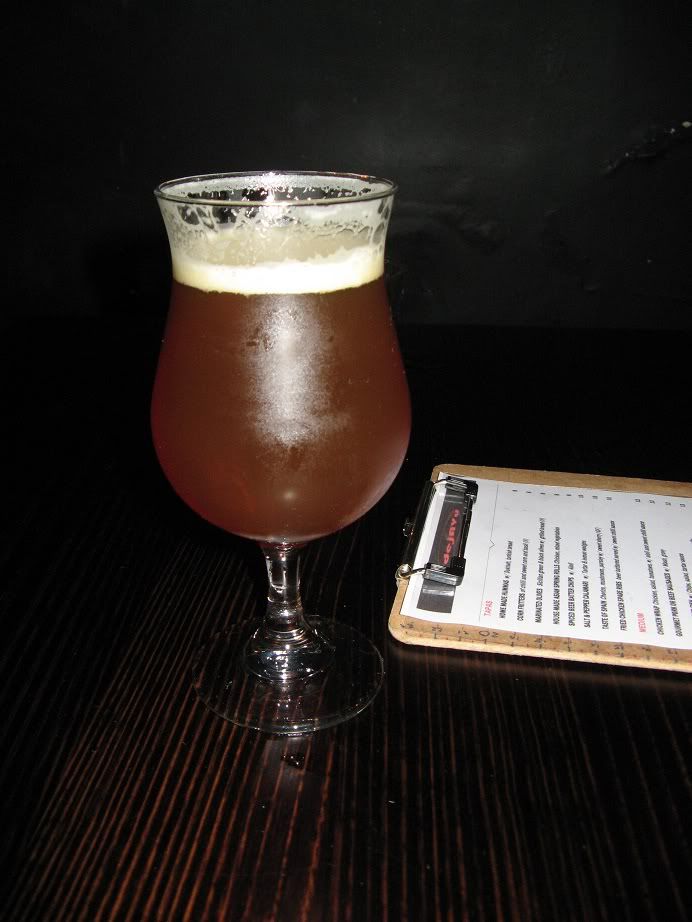 As you'd expect from a 2xIPA it was chock-full of hop flavours and aromas, floral, fruit/citrus, but despite the bitterness it was clean and refreshing. Not really a session beer, and I may have enjoyed it more if it had more malt to balance the high-hop bitterness and flavour, but defiantly a beer worth trying if you like your beers on the heavily hopped side of things.